---
The road conditions web service can return all the active road conditions in South Carolina or all active road conditions for a specified emergency event in a KML format. This web service is primarily for other state agencies and business who have GIS or IT staff. It may be invoked programmatically using a GET or POST request. The results will be updated every 10 minutes. Calls within 10 minutes will return the same data. The first call after a 10-minute interval may take longer to process.
Current List of Emergency Conditions
Below is an example of the data included with each event.
Fairfield S-43
Road Name: Bellfield Road (S-20-43)
From Blink Bonnie (S-20-258) (MP 5.31) to Kershaw County Line/Humphries Road (S-28-127) (MP 6.44)
Direction: Both
Start Date / End Date: 12/08/2015 - 11/30/2017
Description: All Lanes Blocked - The Bridge over Sawney's Creek at mile point 5.87 has been closed due to structural damage. A detour is in place.
GPS: 34.303, -80.829
The Description should always begin with one of the following. You can filter based on these conditions as desired:
NO LANES BLOCKED
1 LEFT LANE CLOSED
2 LEFT LANES CLOSED
1 RIGHT LANE CLOSED
2 RIGHT LANE CLOSED
CENTER LANE CLOSED
LEFT AND RIGHT LANE CLOSED (CENTER OPEN)
TEMPORARY LANE CLOSURES
ALL LANES BLOCKED
---
Access from Browser
To access the KML from a web browser, simply type in the URL as shown below.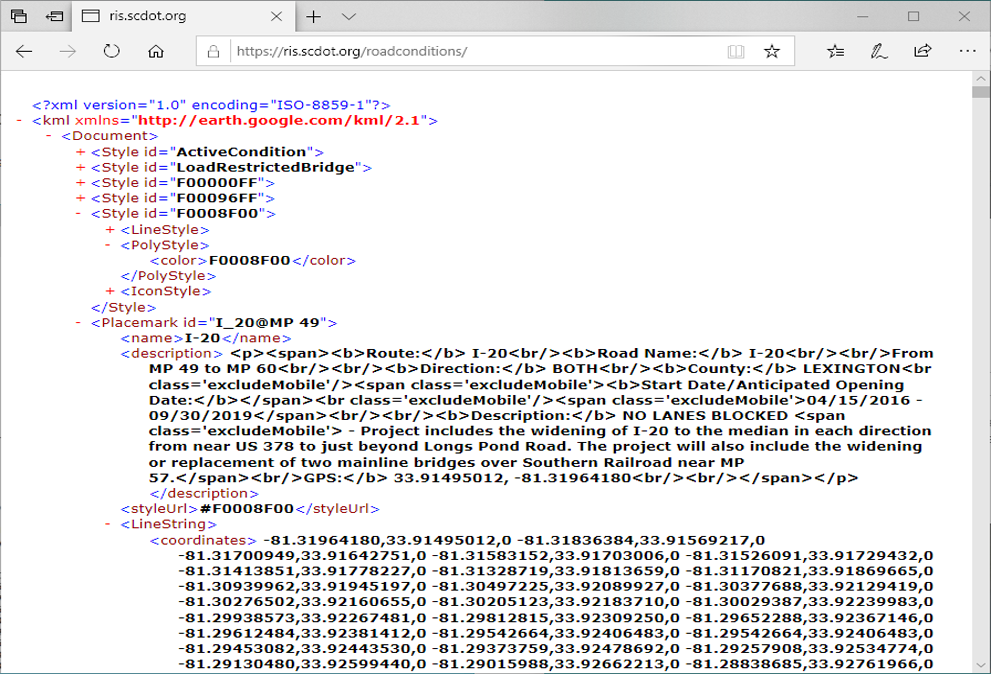 All active road conditions in a browser
Access from ArcGIS Online
To access from ArcGIS Online, use the Add Layer from Web button and select A KML File as shown below.
Add Layer from Web Interface in ArcGIS Online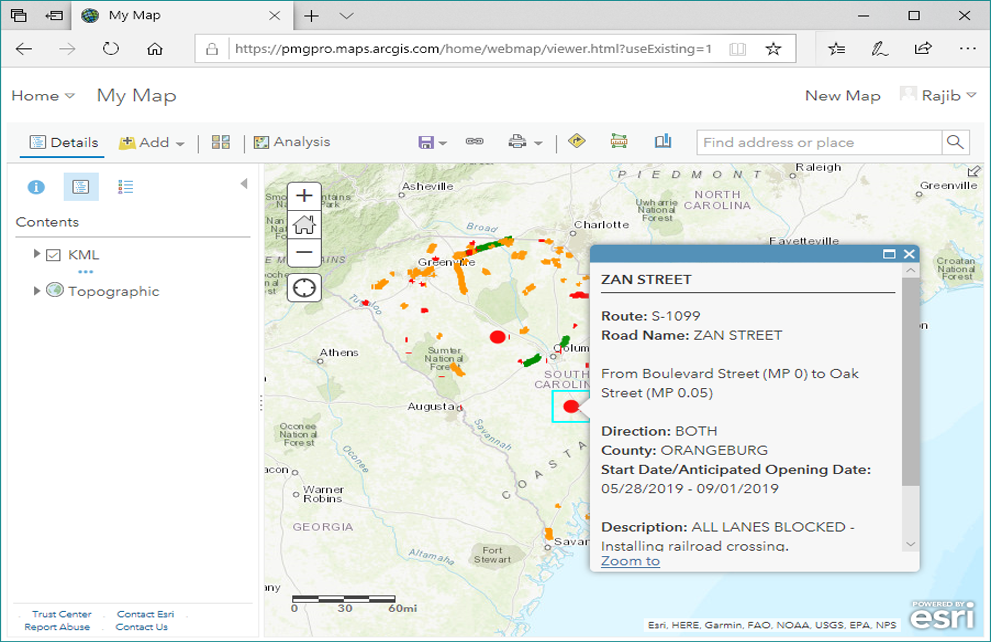 ArcGIS Online showing all active road conditions
Access from Google Earth
To access from Google Earth, select Add from the menu and then select Network Link as shown below.
Google Earth add network link interface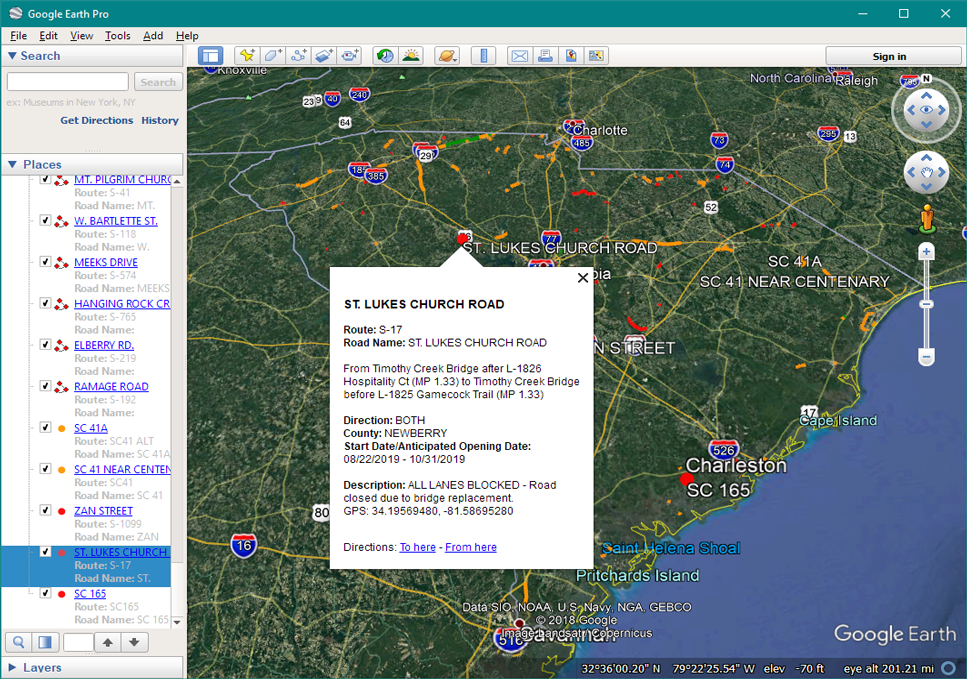 Google Earth showing all active road conditions