SC Rest Areas & Welcome Centers
SC has 9 welcome centers and 19 rest areas. Pull in and take a break!
---
Tourism Information

Welcome Centers

Rest Area
Please see a custodian at any rest area or welcome center if a companion facility is needed.
---
Discover South Carolina
From the majestic mountains of the Upcountry and the Midlands' rolling hills to the white-sand beaches of the Lowcountry, discover the South Carolina park for your state of mind.
Visit DiscoverSC.com
Back to top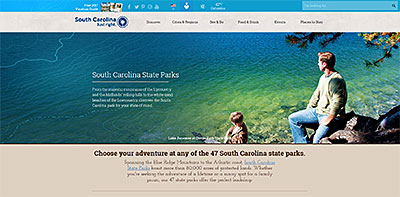 SC State Parks
Spanning the Blue Ridge Mountains to the Atlantic coast, South Carolina State Parks boast more than 80,000 acres of protected lands. Whether you're seeking the adventure of a lifetime or a sunny spot for a family picnic, our 47 state parks offer the perfect backdrop.
State Parks
Back to top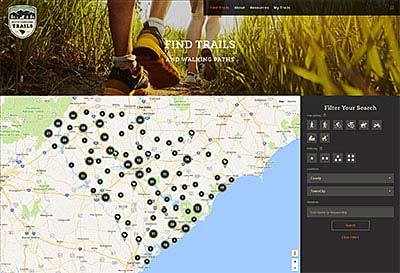 SC Trails
The South Carolina Department of Parks, Recreation and Tourism (SCPRT) operates the central Trails Program for the State. The SC Trails Program provides technical assistance, awards and manages grants and serves as a clearinghouse for the variety of trail related activity across the State.
State Trails
Back to top