Purpose and Need
The purpose of the project is to improve the safety of the intersection by reducing the frequency and severity of crashes and decreasing the potential for future crashes.
Project Description
The South Carolina Department of Transportation (SCDOT) proposes to improve the intersection of SC 183 (Farrs Bridge Rd) and S-95 (Jameson Rd), in Pickens County. The proposed intersection converts the existing two-way stop control intersection with skewed offset approach to a modern roundabout in an effort to improve safety and operation with minimal right-of-way impacts.
---
Proposed Improvements
The intersection improvements will include a roundabout type intersection with a planted center, raised medians at each of the entrances to the roundabout, truck aprons curb and gutter drainage.
Anticipated Schedule

| | |
| --- | --- |
| Preliminary Engineering: | Underway |
| Public Outreach: | Underway |
| Right of Way Phase Begins: | Fall 2023 |
| Construction: | Winter 2024 |
Project History
This intersection improvement project was identified and is being funded by the Greenville Pickens Area Transportation Study (GPATS). Preliminary engineering for the intersection began in 2015 and a public meeting was held. (The 2015 public meeting materials can be viewed on the "Project Resources".) In 2016 GPATS placed the project on hold until May of 2022 when the project was reinitiated.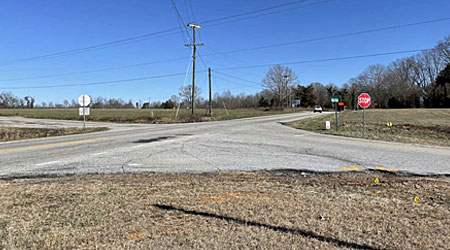 ---
Project Funding
The project will be funded through the Greenville-Pickens Area Transportation Study (GPATS). The project is currently estimated to be approximately $2,300,000.00.
GPATS 2021-2026 TIP–Financial Statement –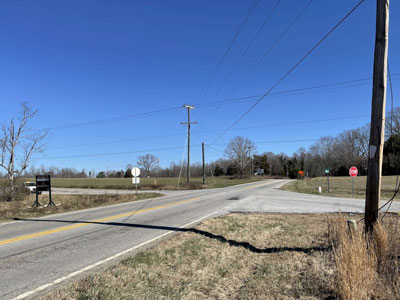 Existing intersection conditions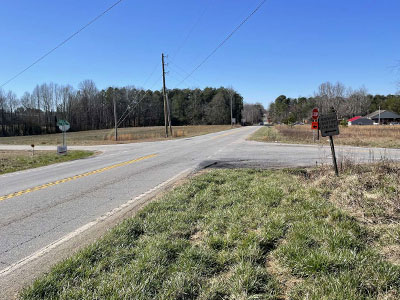 Existing intersection conditions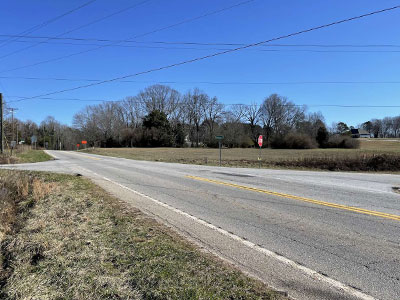 Existing intersection conditions